Posted on
By Yoni Hoogroller
Levi's Blockparty at the Champagne of Skateboarding

CPH, Thursday 11th August:

The #champagneofskateboarding, that's how they call Copenhagen Open. It's basically a skate-event spread from Wednesday to Sunday, packed with a competition of skatejams taking place at unique spots all over lovely Copenhagen. But it's way more than just that. Countless parties, product launches and a meeting point for the crème de la crème of skateboarding communities from all over the world. Levi's Skateboarding is one of the platforms that organized a skatejam, during a festive block party in a small one-way street just outside the shopping centre of Denmark's capital. Around the corner was Streetmachine, their partner in crime for the blockparty. The combination of these powerhouses for the unique event that is Copenhagen Open made me really excited to go check what it's all about. Let me tell you about my 1-day experience of this 5-day skate madness…

I must've fallen in love with Copenhagen about 20 times, on my way from the airport to the centre. Dear god. This country is filled with gold blonde goddesses, and the weather was pretty nice too so even some vintage Levi's hotpants were to be spotted, which is always a plus. On top of that it was also Copenhagen fashion week so the streets were filled with supermodels… I can go on and on about this but it's actually not the right time nor place for that, I was on my way to meet the Levi's Skatebarding peeps and share experiences about life on four urethane wheels . So I made my way to the meeting point.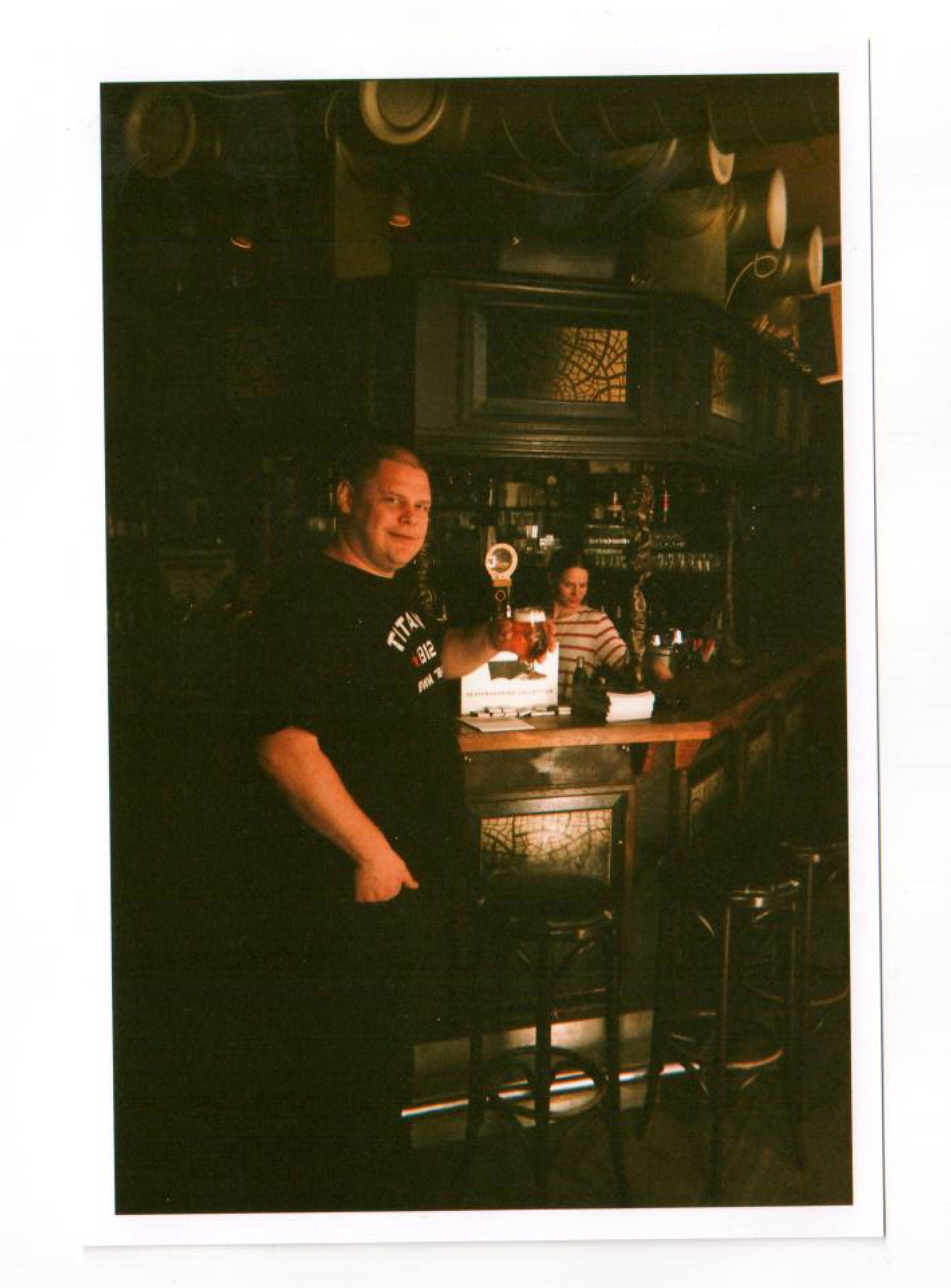 'Byens Kro' was the place to be. A seemingly quiet yet cozy pub in Møntergade, a little sidestreet downtown CPH. Upon my arrival I was instantly welcomed by the corpulent owner of the bar, who immediately started rambling about the history of his café. Apparently it started way back in 1783 when it was a place where they repaired horseshoes. They started serving drinks to the customers waiting in line, and after the use of horses as way of transportation died out, they would just keep serving drinks instead. Interesting. Seemed like the vintage 501 pants he was wearing also dated from the 18th century - but they did their job at hiding his buttcrack, so it's all good. Soon thereafter I met the Levi's family, to have a sitdown about their projects, products and the upcoming block party later that night.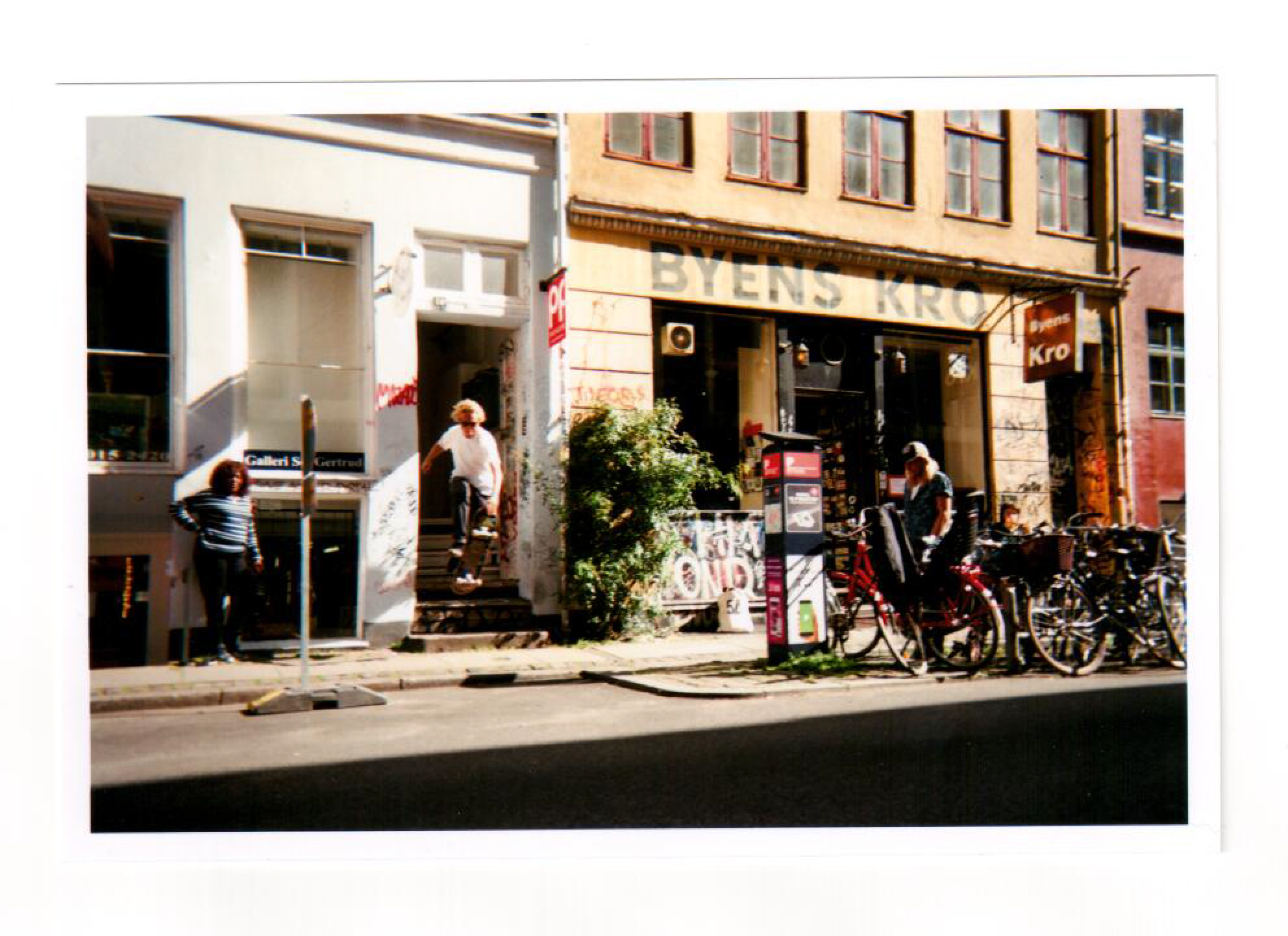 "Family" just might be the most fitting term for the people involved with Levi's Skateboarding. Their skaters surely aren't a team in the traditional way. It's more subtle than that. They're not being promoted as a collective team (or even as individuals) by splurging cash on them and sending them out on trips solely to come back with pics and footy, as is often the norm nowadays. No, Levi's has a family of ambassadors and the whole commitment is very well thought-through: they go around the globe to support skate-communities backed by a lifestyle brand that offers timeless apparel through a deeply rooted workwear heritage. The focus is mainly to support skateboarding, most of the time by building DIY-parks and spots in places that desperately need them. Their aim is not to be a skatebrand that dictates or follows trends but to answer the needs of skateboarders who have been wearing their pants for decades already anyways. I mean, can you honestly say you have not skated in a pair of red label denims yet?
With this philosophy in mind, Levi's aligns themselves with skaters who share the same ideals and commitment to improve the vibrant skate-communities in underserved countries (Dan Plunkett, Al Partanen, Joey Pepper, Josh Matthews, Marius Sylvanen and Pat Moran).

I quickly discovered why these bonne-vivants were selected, because catching a few Danish beers with them was ideal to get a deeper look into their colourful characters. Tipsy skating soon followed in the narrow one-way direction street which was promoted to a skatepark when we pulled a wooden palette and orange traffic-cone in the middle and started seshing it. Dan Plunkett waxed the small sidewalk curb in front and slappied so long you thought it was 'Slappy Hour' at Byens Kro *padum tss*. I had a little chat with Al Partanen, who could immediately be recognized thanks to his big spaghettibowl of curly hair. Poor guy told me the Airline lost all his luggage and now he was to spend a week in Denmark with no clothes, no spare shoes, not even a skateboard. Seemed like he couldn't care less though and after some more Danish beers he scored a setup at Streetmachine and started shredding with the other ambassadors in what was then still an empty Møntergade street.




Unfortunately drinking and skating is not a good combination for me, so after a few sketchy tricks I took a little break and went to visit one of my favorite spots in Copenhagen: the green light district known as Freetown Christiania. In a nutshell, Christiania is a fenced park in the middle of the city where Danish law does not apply. It started out as a hippie community in an abandoned military complex but grew out to one of the must-visit places for everyone who makes his way to Denmark. The only law that counts within the fences are the hippie rules: smile, have fun, don't run and no photos (lol). Although the whole illegal and lawless context wore down throughout the years (thanks to conservative protest and police razzias), Christiania is still a unique community where you can do things that aren't allowed outside the fences: buy weed and hash from one of the countless stands on Pusher Street, spray graffiti everywhere, even build your house without any prescriptions or construction laws and so on and so on. This all results in a very fascinating anarchy themepark with an open minded vibe to it, right in the heart of Copenhagen.

I got myself some Pineapple Express and sat down in a drumcircle right around 4:20. Some random old guy I had never seen before, started talking to me like I was his best friend. He was from the Philippines and gave me advice on how to avoid pirate threats when you live on a boat around the coast there. Apparently you have to threaten the leader and tell him you would pay double the bribe they were asking for, to a hitman that will take care of hiù personally. Always good to know, I guess. Luck would have it that this guy too was wearing a crusty 501 vintage Levi's jeans that probably had been part of several pirate-standoffs. As soon as he was done mumbling I thought I'd return to Montergade where the blockparty was about to start. Boy, was I in for a surprise…

When I left Montergade the street was as good as empty, with the exception of like 4 Levi's ambassadors skating a palette and a cone, and another 4 drinking beers right outside the pub. When I came back from Christiania… the street was unrecognizable. I approached the corner and even there it was already packed with people. And when I say packed, I mean packed like a can of Danish sardines. Like you couldn't get passed the first row of people because everyone was standing so tightly close to each other. At first glance I thought it was the wrong street. But then I looked over the heads of the mass and saw Alex Olson Japan-airing in the sky and realized the blockparty was going down big time, and everyone wanted to have a glimpse of the spectacle.
The palette and cone from earlier were replaced by a long flatrail and a massive 80's style jumpramp, which served as obstacles for the Copenhagen Open skatejam. The jump ramp looked like it came straight out of Bones Brigade's legendary 'Search for Animal Chin' video! Making my way through the crowd, a skateboarding-orgasm revealed itself before my eyes: the very best international riders were rapidly chasing each other down the rail and into the air. Names like Kevin Bradley, Alex Olson, Louie Lopez, Nyjah Huston (lol) … everyone you ever saw in a mag or on your screen was there. Some of the Belgian powerhouses were ripping, too: while most were trying mind bedazzling 540 Nosegrab Bigspins, Phil Zwijsen came through with the highest and furthest Melons. Youness steadily 'n' steezy grinded the entire 5 metre rail every try. Axel Cruysberghs pulled King of the Road-worthy airs and hey, talking about Thrasher: even Jake Phelps was there. Standing too close to the violent stream of pushing skaters, he lost his glasses a couple of times thanks to some speeding powerslaps. LMAO!

This whole skatejam was accompanied by free burrito's/taco's and a mariachi band. Why these Mexican influences in far-away Scandinavia you ask? Because also unraveling at this blockparty, was the launch of the zines and documentary video about Levi's Skateboarding latest trip to Mexico with their ambassadors. They visited the coastal city of Puerto Peñasco in the Northwest, which has a lively community of passionate skateboarders, but no local skateshops. The city knew a short economic boom as a tourist destination, but that quickly bounced back and created a very tough economic situation. The skaters there have to cross the border, 100 km away, all the way to Arizona, just to score a decent setup. Even then, they still don't have much skateable spots… That's why Levi's Skateboarding decided to send their ambassadors there to help them conquer the crust and build some DIY spots!


Let's go back from Puerto Peñasco to Copenhagen. The skatejam lasted several hours, only getting gnarlier and gnarlier right until the sun set, and the mariachi band made place for a DJ-set in the middle of this little downtown sidestreet. It was still packed, maybe even more people than before, but everyone was having a good time. There was a long wooden plank of like 20 metres, filled with shots at every 50 cm mark, so everyone had to stand in a line and drink them all at once. Good times. Some cops passed by but because so many people were doing whatever they wanted, they just drove by as if nothing happened. Felt kinda like one-street-Christiania. I reintroduced myself to Al Partanen, because I didn't recognize him. He went to an African barber and transformed his big curls to cornrow braids. +100 street credibility. The block party was entering the late night hours but was still lit like a Thrasher Flame tee. The party moved to a bar around the corner and sure enough it felt like a skateboarding Hall of Fame gathered in there. Burgerkongen dropped a restaurant sign right outside the bar. A midget stage dived into the crowd. As you may have already noticed, my memory about this part of the night is getting more and more eclectic. Booze was flowing heavily and my Christiania buds had to be finished by tomorrow because I had to go to the airport. It was all a bit vague, but certainly good vibrations all around!


The next morning I waked & baked, and had a proper Scandinavian breakfast. On my way back to the airport I fell in love like 20 more times while recollecting vague night-skating memories. I survived the whole early weekend in my Levi's trousers. Ofcourse. They were made for this, "Strong Made Stronger". This was only one day out of the whole skate-jam packed Copenhagen-Open event. It would continue with skating sessions on the 300 year old tiles of Copenhagen City Hall, a triple set just next to the water, a funbox with a pool and floating boat in the middle, and much more spots… Although I had only witnessed one day of this madness, my hungover self started realizing why they call this the #champagneofskateboarding…

Yoni Hoogroller (special thx to Levi's Skateboarding xoxo)